TCAT

Chapter: The Mountains

Current Route Filename: Mount01

Created By: Ross Glover

Length: Approximately 3500 kilometers

Unless otherwise stated all photos are by Ross Glover


Region 3 – The Okanagan
The Okanagan Region is usually hot and dry and considered to be semi-arid. With its sunny climate, lakes, fruit orchards and wineries, the area is a very popular destination for tourists. The TCAT route through this region keeps away from the high volume tourist areas, instead, travelling through it on roads most visitors never experience. The beginning of the Okanagan section of the route climbs steeply up towards Conkle Lake Provincial Park.

Heading towards Conkle Lake Provincial Park

Even if you don't camp there, Conkle Lake is worth the short side trip.

Conkle Lake



Camping at Conkle Lake Provincial Park

After the park, the route is rough and narrow as it heads west and then opens up to a wider, smoother road heading north.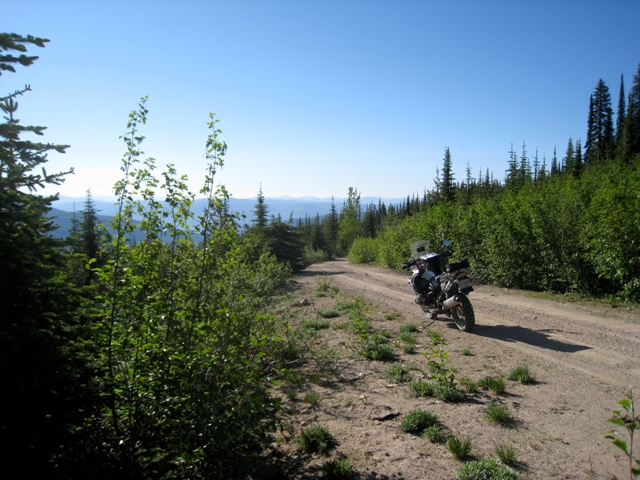 Backroad through the Okanagan



The Okanagan area

The next set of roads head through a grouping of lakes with many unserviced camping opportunities before arriving in Lumby, all services available in this small town of approximately 1800 people. From Lumby, the route continues north along Mabel Lake and past Mabel Lake Provincial Park, a great spot to camp.

Road along Mabel Lake



Mable Lake Provincial Park shoreline



Just south of Three valley Gap

Still heading north, the route will join Highway #1, just west of Three valley Gap.

Useful Links

Conkle Lake Provincial Park LINK

Village of Lumby LINK

Mabel Lake Provincial Park LINK

Resort at 3 Valley Gap LINK


Next Page

Previous Page

TCAT Homepage